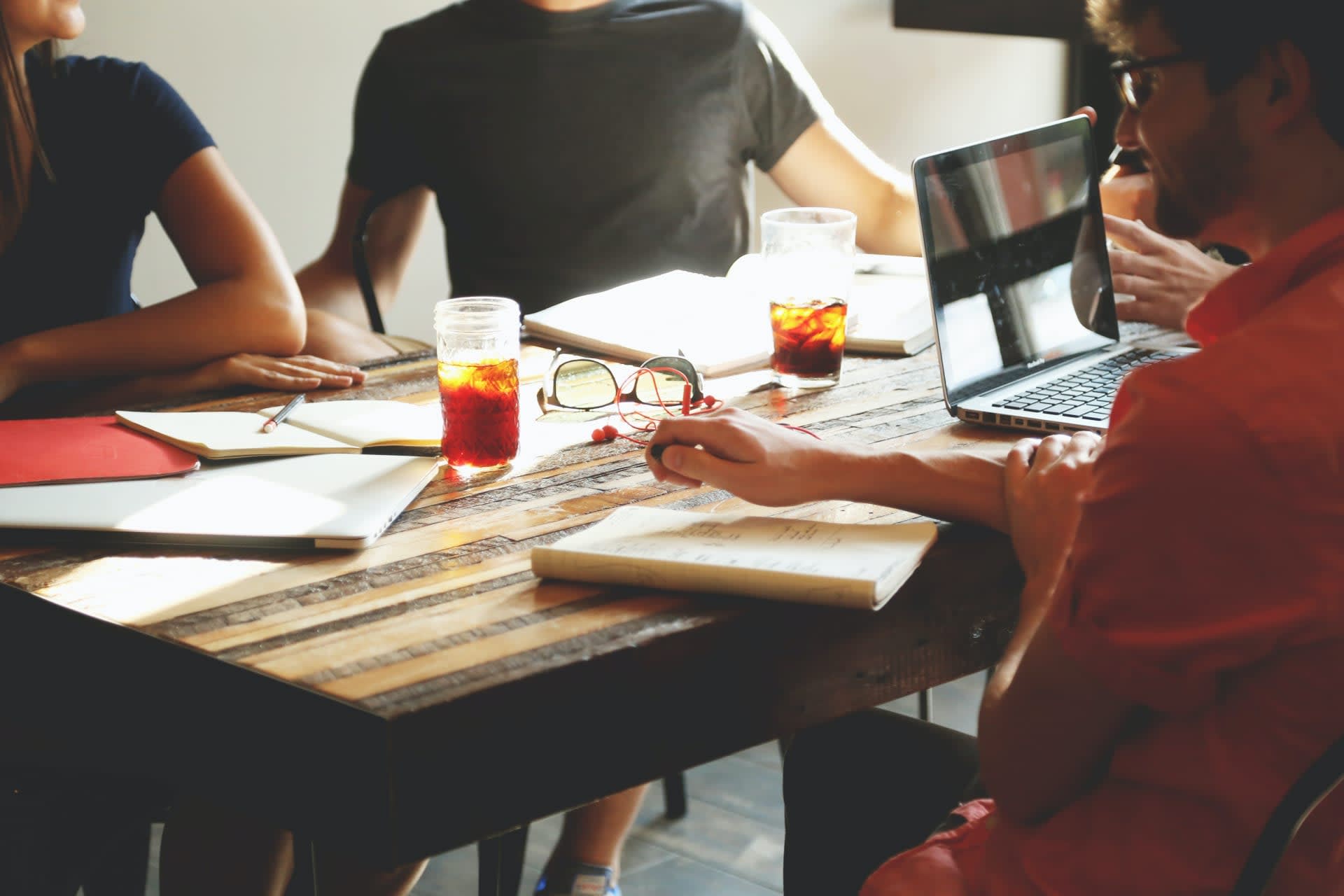 (Senior) software developer
Eindhoven

,

Noord-Brabant

,

Netherlands

Product & Development
Job description
Developing IT solutions for millions of students and teachers around the world. As a software developer at Drieam in Eindhoven, that is what you'll be doing. A job with real impact. You help educational institutions – from TU/e to Yale University and from Fontys to Cambridge University – to train future-proof professionals. As added benefits, you get to decide what you want to do and coach your less experienced colleagues.
Your colleague about working at Drieam
"Always driven, yet without any stress. That characterizes the way we like to do things. We are passionate about what we do, but we keep our planning feasible and work very well together. Whether you are a junior or a lead developer, you are involved in everything: from sparring about new products to developing initiatives to help Drieam grow. That is what makes my job so inspirational, day in and day out." Martijn, lead software developer.
Are you curious about the other perks of this job or simply interested in getting together for a chat? Feel free to call us via +31 40 304 6346.
A typical day at Drieam
09.00 Daily stand-up with your scrum team.
09.15 Development. A challenging project: you are tasked with making our advanced product Eduframe scalable for a new client in the United States.
13.00 Lunch with the team.
13.30 Pair programming. You help your junior colleague so they can make new progress on the feature they are working on.
14.30 Time for a workout.
15.30 Refinement session. Refreshed and ready to go at it again. You work to resolve a bug in our solution for Erasmus University of Applied Sciences in Brussels.
17.45 Prepare a knowledge session. Tomorrow, it is time for your weekly nerd talk for all developers.
And tomorrow?
Your day will be entirely different. Sparring about a new product, assessing what is already available and what we can develop ourselves, programming software, building the architecture: you do it all. In your senior role, you not only come up with the right solutions, but also set priorities, define the task order and assess how much time the various activities will take. You involve your colleagues and offer advice to the product owner. Do you have progressive ideas about how to further improve or expand our software and tech stack? Great! We work with e.g., Ruby on Rails, React, Vite, GitHub Actions and Heroku, but we are always looking to experiment and innovate.
Did you know that Drieam...
... has grown from a small startup to an organization with a highly driven team of over fifty professionals in just eight years' time? We have an exceptionally low staff turnover? Almost all our interns want to keep working for us?
That is no surprise, because at Drieam:
It is all about you! Tell us what you like, show us what you're good at and what your ambitions are. We will do what we can to take your work pleasure to the next level.

You are part of a self-directed team. At the same time, you can depend on clear frameworks and the right coaching and inspiration.

You can be who you are. Our team is made up of many different nationalities and authentic personalities. Can you imagine how inspirational that is?

You never have to bring your own food! You get daily healthy lunches and fresh fruit and snacks.
Other perks

A great monthly salary.

Twenty-five vacation days for a forty-hour work week.

Time off whenever you want. If you don't care about Christmas, you can come into the office and take a day off when it suits you better.

Plenty of flexibility: you are free to choose when to work from home or at the office and how to plan your activities. If you want to leave earlier to pick up your kids from school or take your puppy for a walk, that's fine!

A MacBook and other facilities you need to do your job effectively in the office and at home.

A one-year contract to start with the intention of ultimately turning that into an indefinite contract.

Various development opportunities. Whatever your learning goals or ambitions are, we will help you realize them, for example, via training and education.

An attractive pension plan for which Drieam bears all the costs.

An inspirational workplace at walking distance from Eindhoven's city center.

Last but not least: weekly team drinks – although it's fine if you're not up for that – and several outings per year with the entire Drieam team.
Job requirements
This is why you fit perfectly in our Drieam team
We don't have to tell you what to do. Not just because you know that already, but also because that is not how you like to do things. You want - and will get - the freedom to take the reins yourself. You will collaborate closely with colleagues in and outside your scrum team. You are also good at giving and receiving feedback. You are pragmatic: as a senior, you are able to oversee every aspect of an innovation or technical issue, but you also like to get involved.
Furthermore, you:
Are good at object-oriented programming.

Are good at automation. If a certain action is repeated, you immediately look for a way to automate it instead.

Have excellent communication skills. There is no need to step into the limelight if that is not your thing. Even if you prefer to communicate via Slack, all that matters is that you get your message across.

Possess an excellent verbal and written command of English.
Apply today!
We want to know who you are! Click here to learn more about our application process. Would you like to know more about this position? Call us via +31 40 304 6346.
Proactive acquisition from 3rd parties is not appreciated.