You contribute to Drieam's growth and your own 📈
A big fish in a small pond or a small fish in a big ocean. It's all a matter of perspective. The fact is you get all the benefits of working at an organization that is large in terms of its ambitions and impact, yet small in size compared to most other tech companies in the region. What is in it for you? You can stay up to date in the world of educational technology. At the same time, you included in planning processes. Whether it be a specific project or our organization's vision on the future; your opinion matters!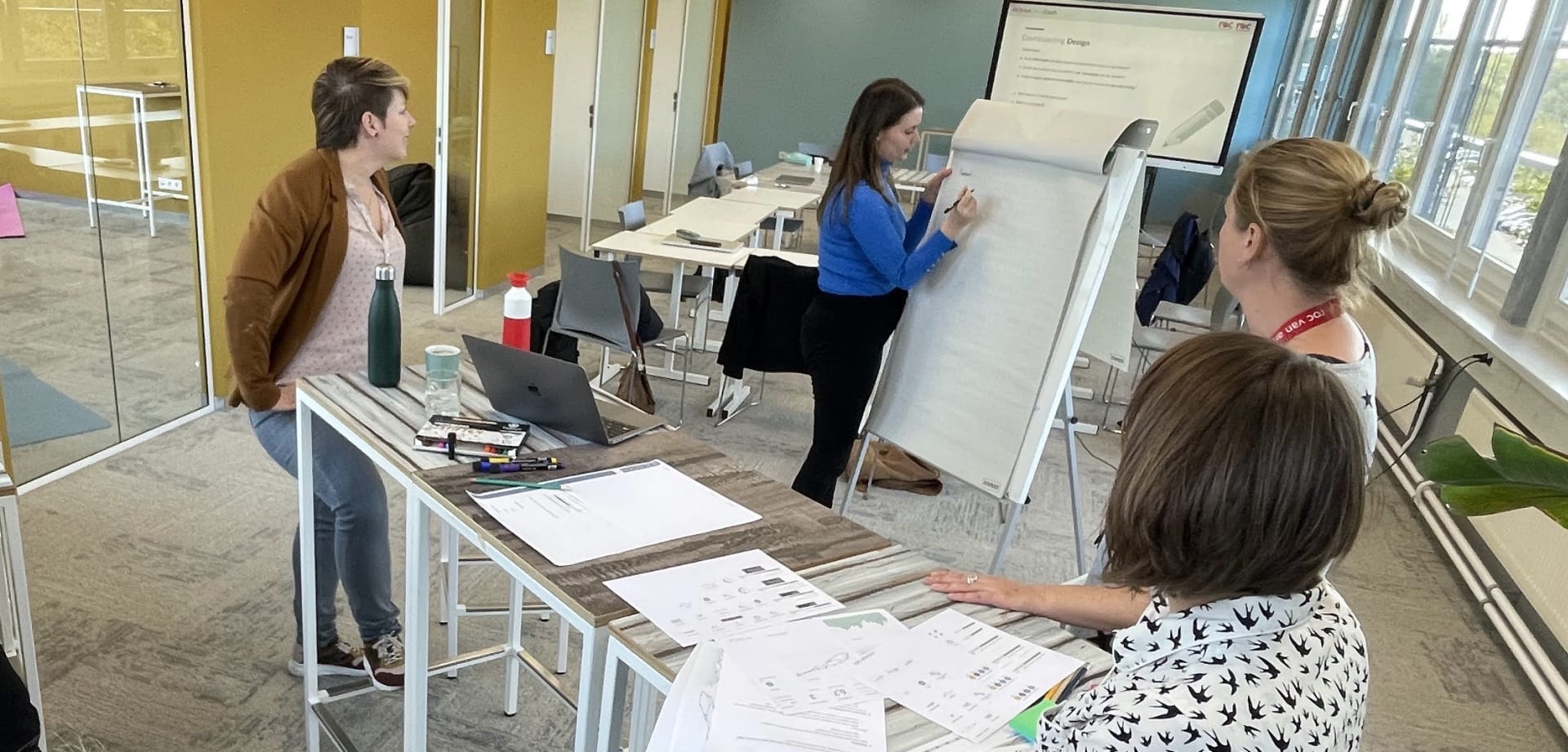 Coaching and training
A word of warning: once you walk through our doors, you'll never want to leave. If you did, you'd be one of the first. Just look at our exceptionally low turnover rate. That is no surprise, because our people do not have to look elsewhere for development opportunities or a chance to realize their ambitions. Whether you are a junior or a seasoned professional, we will inspire and challenge you and help you grow with the right coaching and training.
You decide!
What else do you get? A ton of freedom, for starters. From deciding what your role is and what your activities are to choosing when and where you want to work. You can also choose your own days off and what public holidays you want to celebrate. If you don't care about Christmas, you can come into the office and take a day off when it suits you better. You also get to be part of our incredible Drieam team and enjoy a healthy lunch and an unlimited supply of fresh fruit and snacks every day.