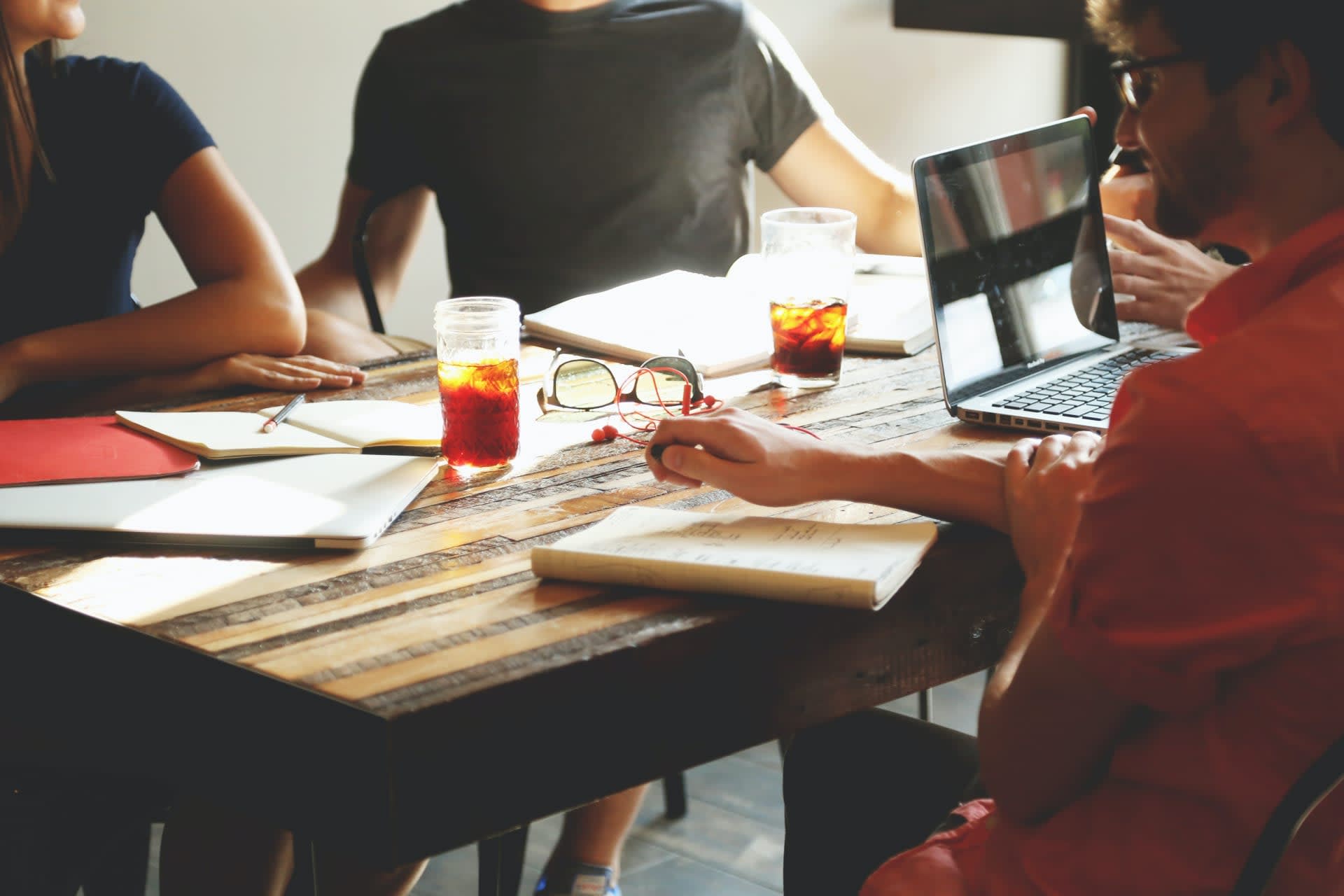 Growth Hacker
Eindhoven

,

Noord-Brabant

,

Netherlands

Sales & Marketing
Job description
Drieam is looking for a Growth Hacker with experience in Education (technology) who is fluent in English and who will own and keep improving our digital channels. We're rapidly expanding and therefore are looking for a digital jack or jill-of-all-trades. Do you like to challenge yourself and the status quo? Does your professional life start and end with the customer in mind? Do you get excited about exploiting the best digital strategies and have an excellent feel for SEO, SEA and social media? Then you might be the Growth Hacker we are looking for!

A short introduction
Drieam is an EdTech scale-up, passionate about developing & implementing software to enable the ultimate learning experience. We're with 45 young and committed professionals who constantly strive to improve the lives of teachers, students and staff all over the world. We work very closely together with Instructure, the company behind Canvas. Canvas is the fastest growing Learning Management System worldwide. Our customers are top educational institutes like Eindhoven University of Technology, Hogeschool Utrecht, Fontys and business schools such as IMD, Insead and Cambridge University Press. Next to our fast growth in Europe, we are also signing major universities in the US for our software products. Think of Wharton, Georgia Tech and Yale University. 
Job requirements
What will you be doing
In this general specialist role -yes we made this term up- you are responsible for brand awareness, brand consideration and demand generation in our business lines resulting in "educated" inbound leads. So in other words, you'll have a key role in growing our brand awareness, demand generation and educating potential customers. We love to think "outside in" so this means you provide the targeted audience with quality content you, your content marketeer and other colleagues create at the right time and using the right channel(s)…. Because as our Growth Hacker you put the (potential) customer at the heart of everything you do. You monitor the outcome and results of the specific marketing actions and report on segment specific results.

What are your responsibilities
Your main responsibility is our online growth through clever marketing. You will increase Drieams' brand awareness that will lead to demand generation. That means you'll have a direct impact on our sales funnel and thus company growth. You'll have the opportunity to take ownership of our digital channels and keep improving them. Digital channels include: website, social media, search engine rankings, email, marketing automation and online ads.
Specifically this means that your average day could look something like this:

Start with a good cup of coffee and a chat to get up and running ☕️

With your analytical mind you interpret data and statistics from our digital channels. Based on that, you will adjust what is necessary to improve running campaigns (SEA, Social media), findability (SEO) and User Experience.

Based on your data findings, you'll have a fine understanding of what kind of content our (potential) customers are looking for. You'll proactively translate this into new opportunities to act upon where you'll support in the creation and distribution of content.

You initiate, set up and manage online campaigns. With your 'growth-mindset' you continuously run A/B or multivariate tests so you'll discover what to scale and what not.

You don't scare away from commerce. You'll work closely together with our Business Development team and support with sales enablement.

Because you have our (potential) customers at the heart, you also keep track of the channels -besides our owned channels- they like: Paid, Earned, Shared. Knowing this, you'll propose ways to distribute our content to the appropriate channels.

Digital marketing sees constant change and requires a forward-thinking mind. You have to be a pioneer, continually championing the latest industry changes. So to be, or become, best-in-class you keep a close eye on the latest digital marketing developments and implement them. Pragmatism is key after all.
The requirements at a glance

You challenge the status quo and you feel comfortable speaking your mind. You strive for the ultimate best, everyday.

You're eager to get things done. Growth Hackers love data, or at least they should. But making that actionable is a different kind of game. With your entrepreneurial spirit and pragmatic approach you find solutions to keep improving.

You have the experience and passion for a 'digital first' mindset. Because you know that our digital presence is one of our most important business cards, and you take ownership of it!

We do think that expertise is important, but we also believe that your attitude towards learning and development is of much greater value.

Years of experience … well, we can't tell beforehand how many years of work experience our potential white raven has. Could be 1, could be 4. Who knows?

Are living in the Netherlands and have a good command of the English language.

Experience in Education (technology) is preferred 
Is Drieam a match for you?
Our people strive for a better version of themselves everyday. To make things happen as a team and leave an impact in the world of education. We truly believe that freedom and personal development will enable you to perform at your best. And when our people grow, we as a team and a company grow. Because the career aspirations of our people drive us forward. This enabled us to become the go-to partner for Educational institutes we are today. That is why we commit to our colleagues in providing them with the things they need to flourish and enable them to do what they love to do most. We want our people to love their jobs and expect that they bring the same commitment to work everyday. With our informal and pragmatic style, we get things done.
What you'll gain at Drieam (and don't want to miss out on!)
A playground for personal growth and fun activities

A culture based on mutual trust, cooperation and development

Belonging to a team of like-minded, driven and young professionals

Teamwork in an open and dynamic atmosphere with room for new and fresh ideas and initiatives

Drieam is a strong and fast-growing company, where you'll be part of exploiting the latest evolutions in digital marketing

Working for a modern EdTech scale-up that offers flexibility and has a 'work hard, play hard' mentality. You'll gain valuable experience in, and be part of, scaling a SaaS business

Tailor-made guidance. Together we will monitor how you can grow and develop yourself

A place where you can truly make a difference

The right compensation: salary, macbook, career opportunities & daily free healthy lunch
So, if you've become excited about what you've read and if you somewhat fit the bill - let's chat!