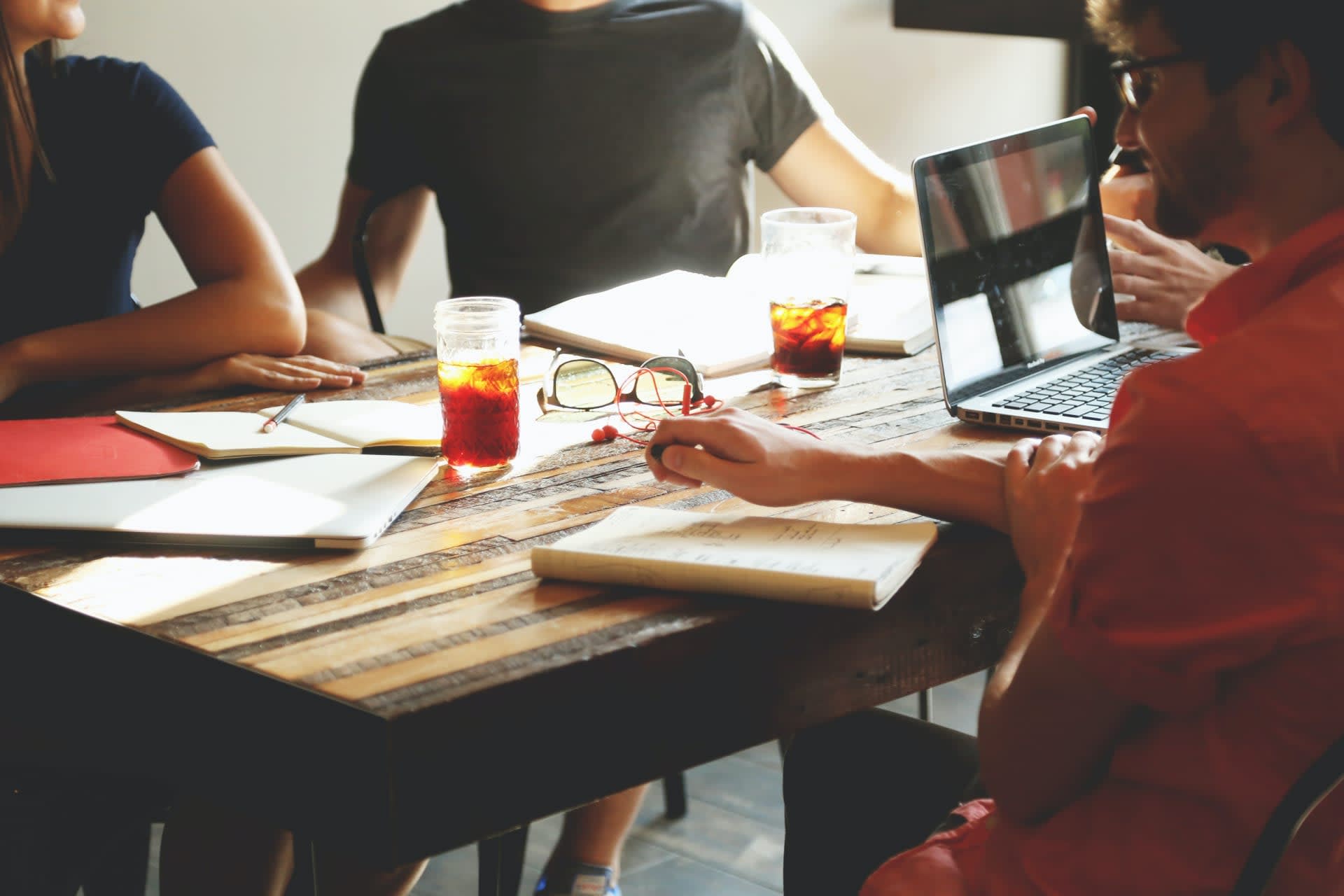 DevOps engineer
Eindhoven

,

Noord-Brabant

,

Netherlands

Product & Development
Job description
As a DevOps engineer, your day begins with checking notifications and alerts from the monitoring systems. You review the health and performance of various applications, infrastructure components, and services deployed across different environments. If any issues are identified, you prioritize and triage them based on their impact.
A typical day at Drieam
09.00 Daily stand-up with your scrum team.
09.15 Monitoring. Begin the day by checking monitoring systems and addressing any critical incidents or alerts. Collaborate with teams to identify and resolve any issues impacting the application or infrastructure.
13.00 Lunch with the team.
13.30 Release Planning and Coordination. Collaborate with development and operations teams to plan upcoming releases. Coordinate deployment schedules, communicate with stakeholders, and ensure smooth release processes.
14.30 Time for a workout.
15.30 Automation and Tooling. Refreshed and ready to go at it again. You identify opportunities to automate repetitive tasks and improve efficiency.
And tomorrow?
You are leading the migration from Heroku to AWS. This strategic move allows us to benefit from AWS's scalability, flexibility, and cost-efficiency. The high-level process involves analyzing our Heroku environment, designing an AWS architecture, planning the migration strategy, conducting thorough testing, and optimizing the AWS environment post-migration. By documenting the process and leveraging automation, we aim for a seamless transition to a robust and cost-efficient infrastructure.
Did you know that Drieam...
… ... has grown from a small startup to an organization with a highly driven team of over fifty professionals in just eight years' time? We have an exceptionally low staff turnover? Almost all our interns want to keep working for us?
That is no surprise, because at Drieam:
It is all about you! Tell us what you like, show us what you're good at and what your ambitions are. We will do what we can to take your work pleasure to the next level.

You are part of a self-directed team. At the same time, you can depend on clear frameworks and the right coaching and inspiration.

You can be who you are. Our team is made up of many different nationalities and authentic personalities. Can you imagine how inspirational that is?

You never have to bring your own food! You get daily healthy lunches and fresh fruit and snacks.
Other perks
Twenty-five vacation days for a forty-hour work week.

Time off whenever you want. If you don't care about Christmas, you can come into the office and take a day off when it suits you better.

Plenty of flexibility: you are free to choose when to work from home or at the office and how to plan your activities. If you want to leave earlier to pick up your kids from school or take your puppy for a walk, that's fine!

A MacBook and other facilities you need to do your job effectively in the office and at home.

A one-year contract to start with the intention of ultimately turning that into an indefinite contract.

Various development opportunities. Whatever your learning goals or ambitions are, we will help you realize them, for example, via training and education.

An attractive pension scheme for which Drieam bears all the costs.

An inspirational workplace at walking distance from Eindhoven's city center.

Last but not least: weekly team drinks – although it's fine if you're not up for that – and several outings per year with the entire Drieam team.
Job requirements
We don't have to tell you what to do. Not just because you know that already, but also because that is not how you like to do things. You want - and will get - the freedom to take the reins yourself. You will collaborate closely with colleagues in and outside your scrum team. As a devops engineer, you don't like to do repetitive tasks over and over again, you do automation by heart.
Furthermore, you:
Have AWS experience and possibly CloudFormation and Terraform too.

Are passionate about automation and scripting.

Feel familiar with security tools and practices.

Stay updated with emerging technologies, trends, and industry best practices.
Proactive acquisition from 3rd parties is not appreciated.